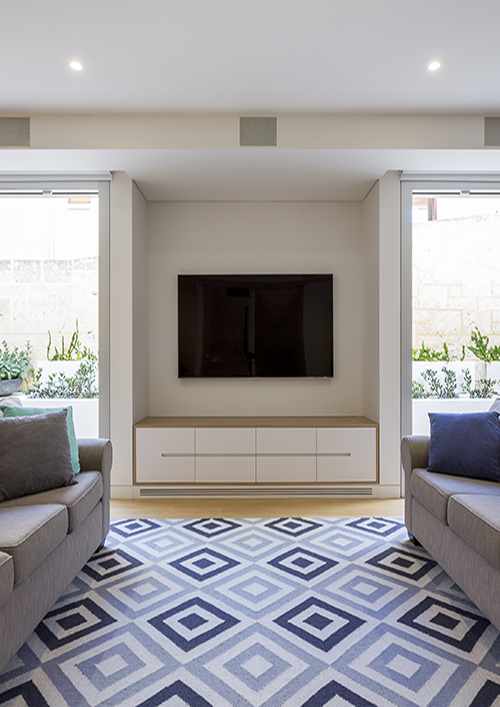 General Care and Maintenance
Our cabinets are manufactured using Moisture Resistant Medium Densitiy Fibreboard (MR MDF) and/or High Moisture Resistant Melamine (HMR Melamine). These components are not totally waterproof and any water spills should be wiped up promptly. The Cabinets and fronts should not be exposed to high or continuous levels of moisture, steam and humidity.
In general, cabinets and fronts can be wiped with a soft damp cloth using a mild detergent. Afterwards dry the area using a soft cloth.
Do not use any abrasive cleaning products, steel wool, scouring pads, sandpaper, thinners, including cleaning agents which contain acetone, trichloroethylene or are silicone based. The use of these cleaning agents may result in damage to the surfaces of the cabinets. To avoid corrosion of all metal surfaces (such as drawer runners), cleaning agents, baking powder, dishwasher additives and table salt, for example, should be stored in closed containers.
Solid Timber and Timber Veneer Disclaimer
Timber is a natural and unique product. We understand the importance of finding the right timber and colour for the project. However, there are various points to consider when choosing timber/timber veneer. As a natural product, timber can vary in tone, veins, grain patterns and knots. Timber swatches are indicative only and should be considered as a guide.
While we take extra care in the selection of timber and veneer products, colour and grain variations as well as the appearance of knots, gum marks will occur in the product. These are unique aspects and are considered normal. They are not a defect in the product. Timber naturally darkens over time and exposure to sunlight accelerates this process. Euro Trend will not offer warranty against these natural characteristics.